Pedestrian-Involved Auto Accidents
June 19, 2017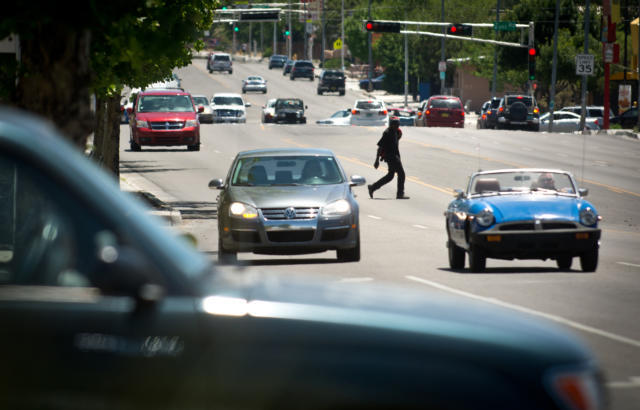 This past Sunday night a pedestrian was struck at the intersection of Carlisle and Montgomery. Pedestrian-involved auto accidents are all-too-common in the ABQ metro area. Many major intersections are the scenes of pedestrian-involved auto accidents for which multiple factors may be involved: 1) Driver inattention and/or speed; 2) Pedestrian error; 3) Unsafe driving conditions such as low light, snow or rainfall causing decreased visibility. While all factors may be involved in a single accident, it is important to remember that pedestrian safety is a 2-way street.
Some basic tips on pedestrian safety:
Don't assume that drivers will see you or obey crosswalk laws, speed limits or traffic signals.
Avoid being distracted by your cellphone or listening to music while crossing the street.
Wear light colored or reflective clothing when walking at night.
Whether on foot or in a vehicle, remember to be alert at all times.
If you or someone you know has been hurt in a pedestrian-involved auto accident, contact our office for a free consultation.