How to Live to Ride Another Day!
September 28, 2018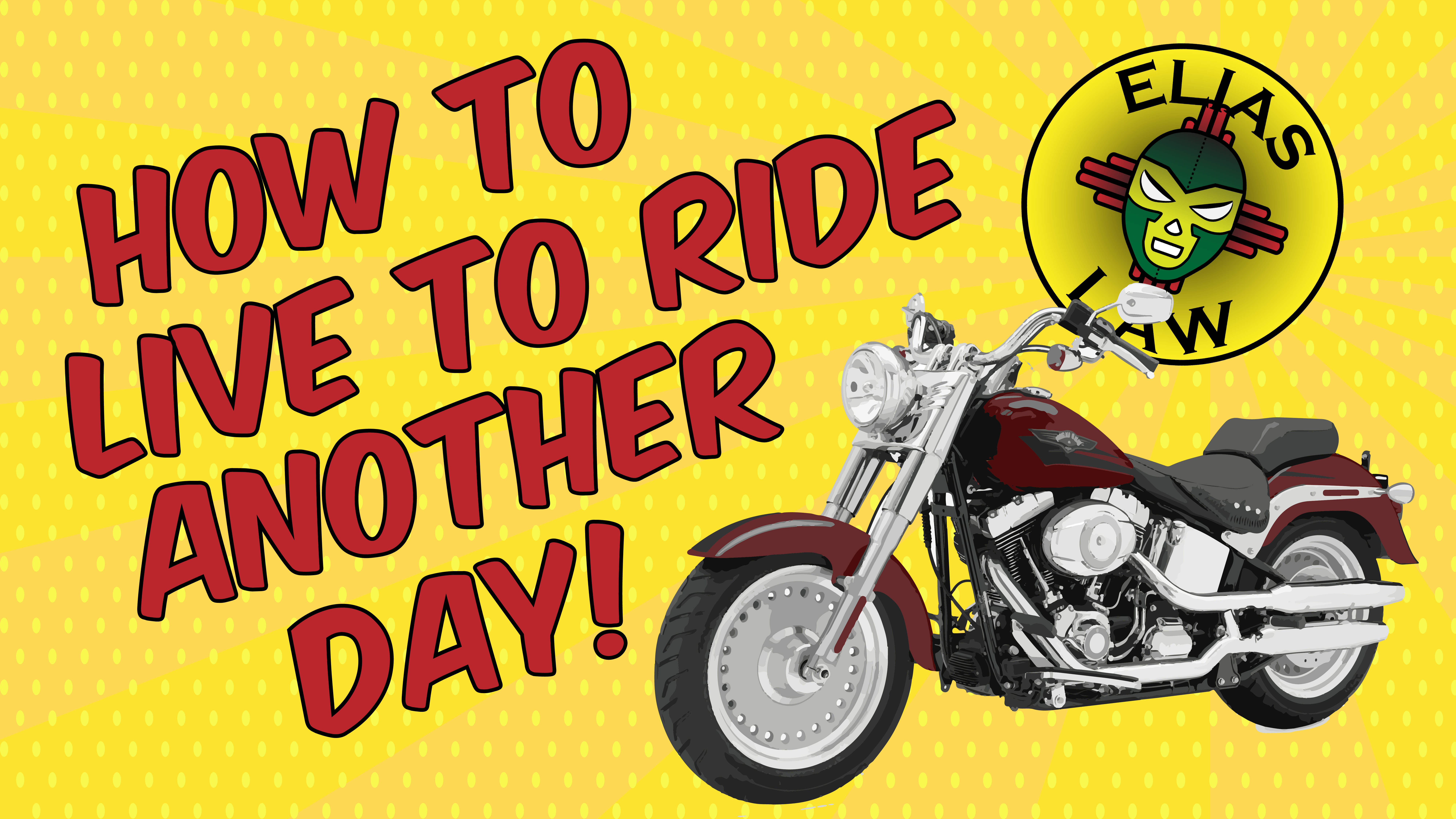 Motorcycles can be a cost effective, fun, and environmentally friendly alternative to cars, however they come with certain risks.  Per mile traveled, a motorcyclist's risk of dying in an accident is 35 times greater than a driver's and over 4,000 motorcycle riders are killed every year; as such, it is important to ride safely. 
Motorcycle Safety Tips:
Always wear a helmet with a face shield when riding.  Helmets reduce the risk of sustaining a serious head injury, in a crash, by five times. 
Wear protective gear. Eyewear is essential, and beyond that, leather clothing and gloves can protect your body from injury.  Light colored or reflective clothing can also increase your visibility at night. 
Follow all local traffic rules, stay within the speed limit, and always ride sober.
Ride defensively, the majority of accidents occur when a driver violates a rider's right of way. Though convenient and tempting, never split lanes.  
Properly maintain your motorcycle and always ensure that it is ready for the road before you ride.  Make sure your mirrors are properly adjusted and that your front and rear brakes are working properly. 
If you or someone you know has been hurt in a motorcycle-involved auto accident, contact our office for a free consultation
---
Las motocicletas pueden ser una alternativa a los carros menos costosa , divertida y ambientalmente amigable sinembargo, tienen sus riesgos. El riesgo de morir en un accidente de motocicleta es 35 veces mas alto por cada milla que se viaja que el de un conductor de automovil y mas de 4,000 motociclistas mueren cada año; asi que es importante conducir con seguridad.
Tips de seguridad en la motocicleta:
Siempre use casco con proteccion facial cuando ande en motocicleta. Los cascos reducen cinco veces el riesgo de recibir una lesion seria en la cabeza en un choque.
Use equipo de proteccion. Los lentes de seguridad son esenciales, y tambien la ropa de cuero y los guantes  pueden proteger su cuerpo de salir herido. La ropa de colores claros o la ropa reflejante tambien lo hacen mas visible por la noche.
Siga todas las reglas de trafico locales, mantengase dentro de los limites de velocidad y siempre maneje sobrio.
Maneje a la defensiva, la mayoria de los accidentes ocurren cuando un conductor viola el derecho de via de un motociclista. Aunque sea conveniente y tentador, nunca cambie de carril.
Mantenga su motocicleta apropiadamente y siempre asegurese de que este lista para el camino antes de usarla. Asegurese de que sus espejos esten ajustados apropiadamente y que sus frenos frontales y traseros esten trabajando apropiadamente.
Si usted o alguien a quien usted conoce ha resultado lesionado en un accidente de motocicleta que involucre un automovil, pongase en contacto con nuestra oficina para una consulta gratis.