Operación Pavo 2018
November 22, 2018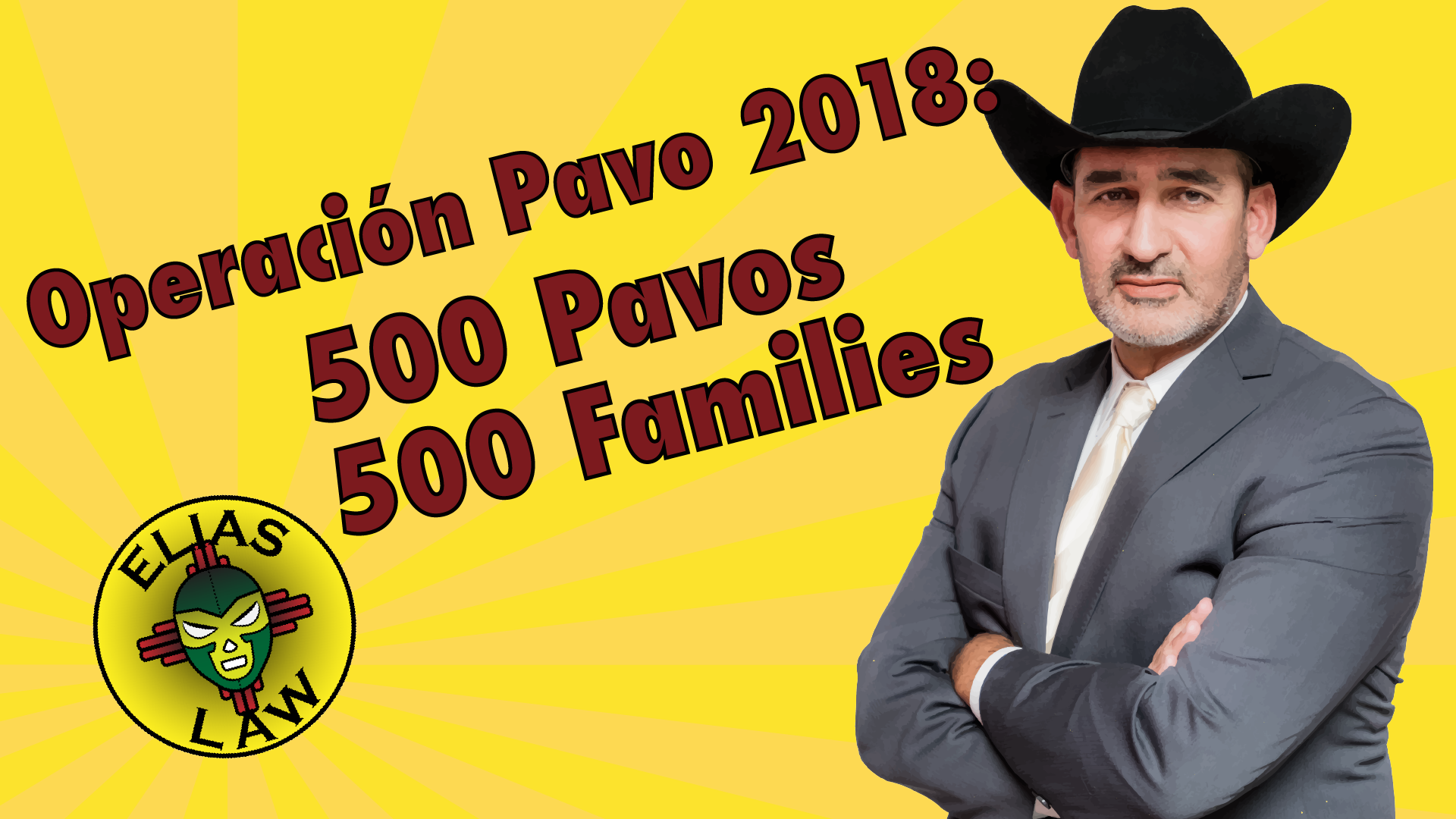 Since 2012, it has been a mission of Elias Law to lend a helping hand to our neighbors in need here in the South Valley. Every year, right before Thanksgiving, we do this by purchasing 500 turkeys, or pavos, from El Naranjero and give them to the first 500 families that show up to our office.
In the past couple years, we've started calling on our friends and family to help out as well. We all know it takes a lot more than a turkey to fill up that Thanksgiving table, so we make a call out to those willing to give. We accept non perishable food items, and really any donations appropriate for the holiday. This year we had the largest turnout yet. Each family, on top of their turkey, received a massive bag of groceries; beans, pasta, stuffing, vegetables, cranberry sauce, cornbread mix, etc, etc.
The amount we received was so overwhelming that we knew we'd need help getting it all broken down, organized, and sorted into bags. We made a call out for volunteers for the event, and again, the community responded. We had 50 volunteers on the day of the event, but that was after we turned away plenty, suggesting other causes they could volunteer for.
Altogether, the event was a success, and our office was honored to help the hundreds of neighbors that came out. We've attached some of our favorite pictures below.